The company continues to solidify its mainstream portfolio in the region in line with market demands
IHG® Hotels & Resorts, one of the world's leading hotel companies, has signed a management agreement with Swornim Hotel Pokhara Private Limited to develop a new Holiday Inn Express hotel – Holiday Inn Express Pokhra Lakeside, in Nepal. The new-build hotel will feature110 keys and will be operational by the first quarter of 2025. IHG currently has four hotels under development across the Holiday Inn brand family in Nepal and this latest signing will further strengthen the company's mainstream portfolio in the tourism capital of the country.
Strategically located close to the city's main tourist hub, 'Lakeside' and with proximity to commercial establishments, the hotel will be an ideal destination for both leisure and corporate travelers. Additionally, Holiday Inn Express Pokhara Lakeside will be at a convenient distance of 6 km from the upcoming International Airport of Pokhara and 2.5 km distance from the domestic airport. Adding to the stay experience, the hotel will be situated in close proximity to multiple dining and shopping options and will also provide easy access to adventure sports and other tourist attractions.
Holiday Inn Express Pokhara Lakeside will feature well-designed, fully equipped guest rooms with higher floors offering a scenic view of the lake and Annapurna mountain range. Additionally, the hotel will offer a 'Great Room', a bar, and a lounge for guests to relax and unwind. Other facilities will include a fitness room, two meeting rooms and signature amenities reflecting the brand's promise of providing a comfortable and efficient stay to the guests.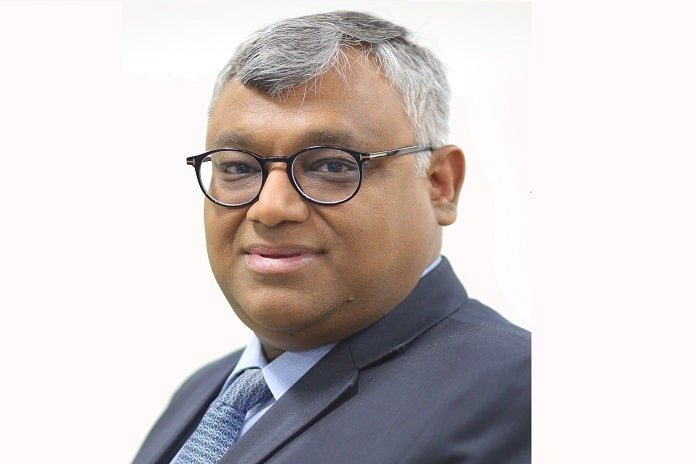 Commenting on the development of the new hotel, Sudeep Jain, Managing Director, South West Asia, IHG, said, "We are delighted to partner with Swornim Hotel Pokhara Private Limited for our new hotel In Nepal. This signing presents a great business opportunity for us as Pokhara has emerged as an attractive travel destination and also creates a wider distribution across Nepal by offering quality hospitality options in key cities. We also believe that the upcoming international airport in Pokhara will allow for increased inbound tourism, further elevating the demand for quality accommodation.
He further added: this signing is in line with our strategy to grow our 'essentials collection', in SWA, consisting of the Holiday Inn brand family, and offering an 'always there, always just what you need' proposition. These brands have seen phenomenal success across key markets in the region and have become a preferred choice for many of our owners looking to build their portfolio in the mainstream category and guests looking for quality branded accommodation."
Mr. Surya Prasad Shrestha, Chairman, Swornim Hotel Pokhara Private Limited, added, "We are thrilled to be working with a trusted hospitality player like IHG once again to expand our hospitality portfolio in Nepal. The hotel's offerings and location will allow for a great experience for both leisure and corporate guests. Additionally, Holiday Inn Express is a strong and well-recognized hospitality brand name globally and we have complete confidence in its success in Nepal, powered by IHG's experience and expertise in the region, This is our second brand signing and we look forward to many more. ."
IHG® currently has 41 hotels operating across five brands in SWA, including Six Senses, InterContinental Hotels, and Resorts®, Crowne Plaza®, Holiday Inn®, Holiday Inn Resort® and Holiday Inn Express®, and a strong pipeline of 50 hotels due to open in the next 2-3 years.