Radisson Blu Hotel and Spa, Nasik offers wine trails and also hikes and heritage walks
Wine trails, Sunday lunch in a vineyard and tipples from around the world are all on offer at the newest hotel in India's wine capital. The Radisson Blu Hotel & Spa, Nashik has 224 keys, including 18 suites with balconies, and spacious rooms overlooking the pool or the Trirashmi Hills.
Nestled at the foothills of the two-millennia old Pandav Caves, discover an idyllic setting for a luxury getaway at the Radisson Blu Hotel & Spa, Nashik. This modern 5-star urban resort, positioned as the flagship property of the group, boasts unparalleled views of the mountains and untouched scenery fringed by abundant lush green landscape. 
The urban resort features 224 elegantly designed rooms, including 18 suites with private balconies. From fine dining to a relaxed bistro, traverse through a culinary journey of vibrant food and beverage offerings, progressive culinary concepts and immersive epicurean experiences to entice the senses, both –indoor and alfresco.
With over 4,500 square meters of versatile event space, this property is rightly recognized as a premium destination for all types of meetings and events amidst a scenic location. After a busy day of business or travel, guests can enjoy a range of treatments at the luxurious spa. The urban resort also features a fully equipped health club and fitness centre offering an international standard squash court, a temperature-controlled outdoor infinity pool, and a hair and beauty salon.
This modern hotel features 224 meticulously appointed and spacious rooms including 18 elegant suites and several extensive ones with private balconies where you can enjoy pool or hill views. The design and the décor of the rooms represent understated elegance and bespoke luxury which is attentively inspired by regional influences.
Meetings & Events
Radisson Blu Hotel & Spa, Nashik features over 4,500 square meters of stylish and flexible space for all kinds of events, from business meetings and conferences to birthdays and weddings. Charming outdoor terraces, sun-drenched meeting areas, large, lush lawns, private dining rooms, and pillar-free ballrooms are a few of the myriad of options available. Hotels expert team of event curators and on-site catering options help ensure your event in Nashik is a memorable success.
Restaurants and Bars
The Hotel offers a Plenty of grazing options that are on hand. Dine al fresco or choose an indoor table with a view of the live kitchens at The Smoked Vine, which rustles up international dishes from Asian woks to wood-fired pizzas, Robatayaki grills and Indian classics alongside a dessert bar. The Tuscan Room pairs modern takes on Mediterranean and Italian dishes with a wine list of Tuscan producers including Antinori, Masseto and Tenuta San Guido, and wine cocktails. For late-night snacking and early brews, hit up Le Bistro; the Indo-French eatery offers charcuterie, sandwiches and cakes that are made with ethically sourced, local ingredients. The Orient House restaurant and members-only business club Phalke Lounge are in the works.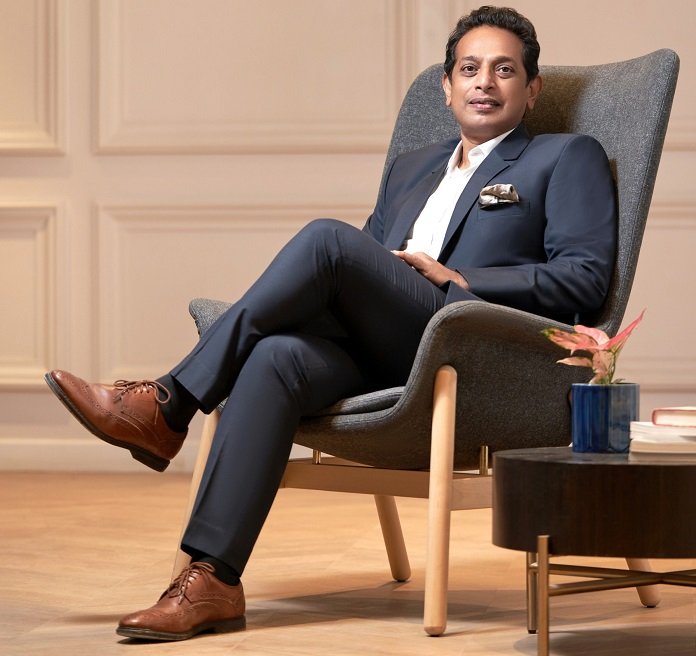 Gopinath Gopalan, General Manager, Radisson Hotel & Spa, Nashik, said, "Creating truly exceptional luxury lifestyle experiences and magical moments for our guests and associates will be key to the hotel's service philosophy. Together with a seasoned and passionate team on board and an outstanding product, we anticipate a successful launch of the flagship hotel in Nashik. Our thoughtfully curated 'Album of Experiences' will strike a chord with discerning leisure travellers as well as local loyalists in establishing Nashik as more than just the wine capital of India".
Nearby Attractions
Radisson Blu Hotel & Spa, Nashik is located at the foothills of the imposing Trirashmi Hills, just off Nashik Mumbai Highway at the gateway into the city and 10 minutes from the city center. All major tourist attractions are within a 30-minute drive from the hotel, and some of the other attractions like the Coin Museum, and Dada Saheb Phalke Museum, are within walking distance from the hotel.
Vineyards and Wines
16.92 mi / 27.23 km from the hotel
Nashik is famously known as the "Wine Capital of India" with 29 wineries in operation and 8,000 acres under grape wine plantation. The center of India's budding wine industry offers many plans for wine enthusiasts, including vineyard tours, winery visits, wine making, and tasting.
Trimbakeshwar Temple
14.7 mi / 23.65 km from the hotel
Considered one of the twelve Jyotirlingas, this ancient Hindu temple dedicated to Shiva is located in the town of Trimbak in the Brahmagiri Mountains, the source of the Godavari River. It was constructed by the third Peshwa Balaji Rao in the 18th century.
Pandav Caves
0.13 mi / 0.21 km from the hotel
Also known as the Nasik Caves, these are a collection of Buddhist caves from B.C 250 to 600 A.D, located on the Trirashmi Hills on Nashik Mumbai Highway. These caves have intricate carvings and are an example of exquisite craftsmanship with magnificent idols of Buddha.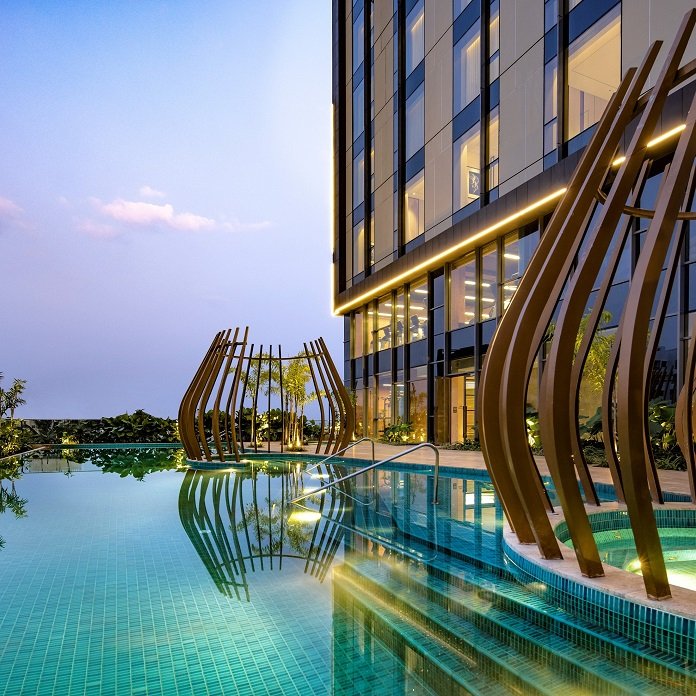 Coin Museum / Shanti-Krishna Museum of Money and History
9.48 mi / 15.26 km from the hotel
The Coin Museum in Nashik is one of the only numismatic museums in Asia, and is home to coins, dyes, and replicas, along with historic bronze and terracotta artifacts and paintings, offering a well-documented history of the various currency systems that existed in India for centuries.
Dadasaheb Phalke Museum
0.46 mi / 0.74 km from the hotel
This museum is dedicated to Dadasaheb Phalke, the producer of the first full-length Indian movie: Raja Harishchandra. Located close to the Central Bus Station, this museum displays the works of Dadasaheb. It also has a meditation centre, conference hall, and exhibition centre.
MTDC Boat Club
8.95 mi / 14.41 km from the hotel
Organized and managed by the Maharashtra Tourism Development Corporation (MTDC), this boat club is an ideal spot for family fun in Nashik. The state-of-the-art boat club offers a host of water sports and leisurely activities, like freshwater scuba diving, jet-skiing, kayaking, and more.
How to get to Radisson Blu Hotel & Spa, Nashik
289/2 Pathardi Phata, Nashik 422010, India
Located at the gateway into Nashik city, just off the Mumbai Nashik highway, the hotel is a 30-minute drive from Nashik airport and a two-and-a-half-hour drive from Mumbai. This urban resort is also within five hours of drivable distance from the key cities of Pune and Surat. Nashik is well-connected with regular flights to cities like Pune, Delhi, Bangalore, Kolkata and Ahmedabad. The hotel offers on-site parking and car wash facilities for guests.
From Ojhar Nashik International Airport
By car:
The hotel is a 30-minute drive from Nashik airport.
From Nashik Bus Station
By car:
The hotel is a 10-minute drive from Nashik bus station.
From Nashik Railway Station
By car:
The hotel is a 20-minute drive from Nashik railway station.