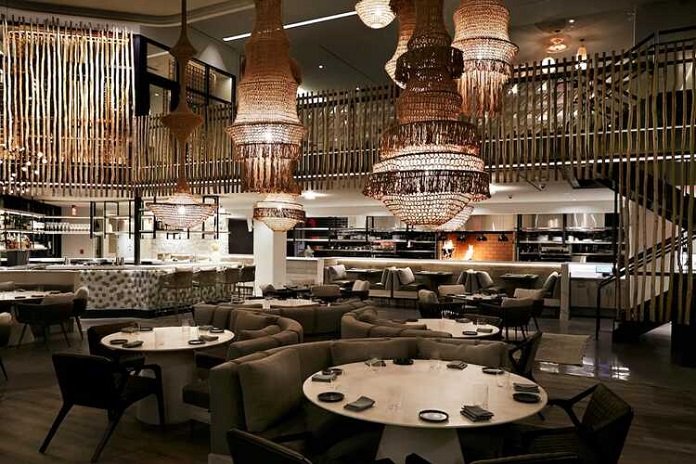 Along with being a city full of heritage and history, Washington DC also serves irresistible cuisine. When you visit Washington, DC, you'll experience a dining scene as colourful and eclectic as America itself. There's no denying that the District is a culinary destination, as the city receives the Michelin Guide treatment annually.
Ambar brings you a tradition with a modern twist
Ambar blends tradition and heritage with creativity and modern design. It is the perfect representation of the city in a culinary form. From rich food, fine furniture, interior design to the widest choice of the finest Balkan rakias- every detail is meticulously woven into a unique experience that will leave you breathless!
Say "Hello" to Columbia at Elcielo D.C
Dive into the flavors of Colombia at Elcielo D.C., located inside La Cosecha in NOMA and helmed by chef Juan Manuel Barrientos, who mixes the avant-garde with traditional Colombian cuisine to create a flavor-packed adventure that incorporates all five senses. Two tasting menus, The Experience, and The Journey can be enjoyed in a reserved room next to the open kitchen. The a la carte menu served in the great hall, features signature dishes like The Tree of Life, which offers oven-baked Yucca bread on a bonsai tree, representing the Amazon rainforest.
Pick up a cocktail at the La Vie
DC's rivers do their best French Riviera impression at La Vie, a stunning and sleek restaurant at The Wharf featuring views of the Washington Channel from its rooftop terrace. Sophisticated Mediterranean vibes abound as you choose from a cocktail list divided into "Dip Your Toes," "Dive In" or "Off the Deep End" options and take in the waterfront scenes.
Have a sustainable meal at Nara-Ya
Traditional Japanese cuisine and environmental awareness make for a rich combination at Nara-Ya, which sources its produce locally and offers sustainable, farm-raised, and wild-caught global marine products. Expect an unparalleled dining experience as you indulge in a menu enriched by the flavors of the islands of Japan and an extensive list of top-flight Japanese sakes and whiskeys.
Pay a visit to Chef Geoff's West End
Located in Washington's West End, Cafe Deluxe is an American bistro combining the charm of a neighborhood restaurant with the energy of a bustling European eatery. Washingtonians have enjoyed the casual dining experience and fresh innovative classics for nearly 20 years. The diverse breakfast, lunch, and dinner menus combine traditional fares like Steak Frites and Grilled Meatloaf with menu favorites ranging from the Herb Roasted Chicken, Grilled Atlantic Salmon Nicoise Salad to the Fra Diavolo Mussels.