Innovative mobility concepts, pioneering green icons of architecture, and sprawling parks can make a city break in Germany exciting yet relaxed. The aim is to raise awareness of the importance of sustainable behaviour and the lasting impact that every individual can have. The tourism industry too is shifting its focus on responsible travel that benefits the traveller, as well as the destination. There is a clear trend that Indian travellers are increasingly interested in sustainable holiday experiences, which has risen within the last decade.
For many years, sustainability has been a key element in the GNTB's strategy to promote incoming tourism, a process that has been accelerated by the pandemic. Through our marketing campaign, the GNTB aims to make travellers aware of Germany's diverse offering of unspoiled natural landscapes, Green Cities, and rural areas with an abundance of sustainable options.
Romit Theophilus, Director, German National Tourist Office, India said: "India is a growing market with more than 160,000 overnight stays recorded until May 2022. That is an immense increase of roughly 214 percent when compared to the same period of 2021. Our year-round campaigns aim to inspire travellers to explore Germany seamlessly, and experience-oriented travel, not to mention a stress-free journey to the destination and a relaxing stay.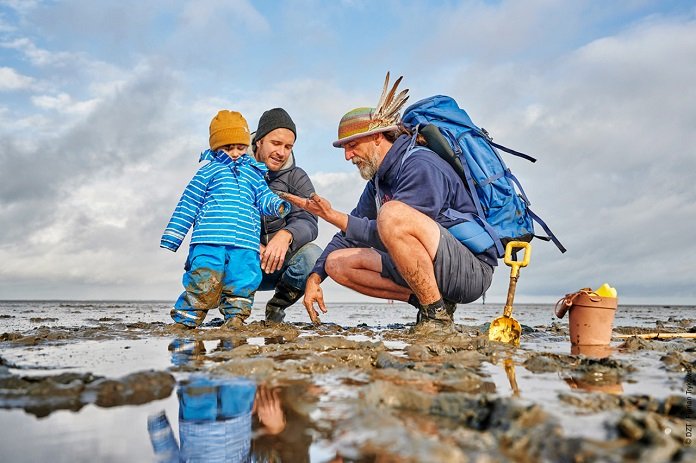 We collaborate with many partners in the German tourism sector to set new benchmarks in sustainability. In response to the changes in consumer behaviour, many businesses in Germany, including start-ups, SMEs, and major businesses, play an active role in the transformation of the travel industry.
The following are examples of stakeholders that have adopted sustainable strategies and started a variety of green initiatives.
German Islands are leading the way toward sustainable living
Eco-friendly living is the ethos of Juist Island in the North of Germany. Cars are completely banned from the Island and horse-drawn carriages are the main mode of transportation for people, goods, and even local services like waste collections. Because of the island's small size, most residents walk or ride a bike to get around, which might explain the locals' expertise in the art of slow and sustainable living. This is encouraged from a very young age.
Urban Gardening and Green Spaces
A variety of innovative community projects can be found all over Germany. From a Vegetable Garden in Bremen's industrial harbour district to a dairy farm-turned community centre in the heart of Munich, they all share the goal of promoting and contributing to a sustainable future. Bremen's "Vegetable Wharf" is a prime example of urban agriculture: a former car park has been converted into a 300-square metre garden where vegetables, fruit, herbs, and hops are grown.
In the South of Germany, Munich is bursting with green movements: a rustic farm now houses an organic supermarket and a large green space. In the Olympic Park, locals host a variety of gettogethers, ranging from yoga and drawing courses to various sustainability workshops.
Green Hotels – Focus on Zero Carbon
As the green transformation is gaining momentum across Germany, a growing number of hotels have pledged to reduce their environmental impact through more sustainable practices. For example, the "Atlantic Hotel Sail City" in Bremerhaven has already reduced its CO2 emissions by 38 percent since 2013. The hotel has its very own rooftop beehives that produce honey for the fully organic breakfast menu made up of locally grown products from nearby farmers.
The GNTO has made its mission to drive forward the sustainable transformation of Destination Germany in the face of climate change.