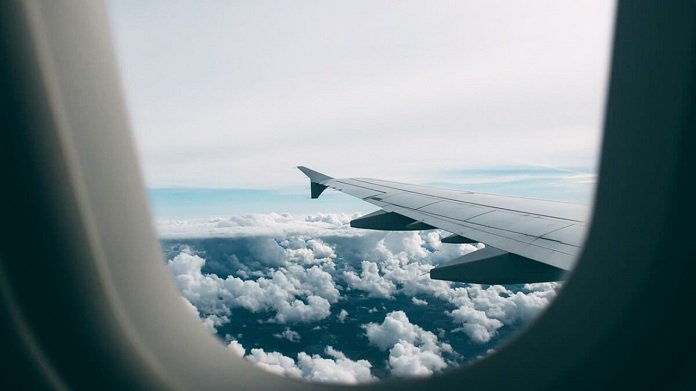 More than 8,000 flights were cancelled all over the world from Friday until Sunday due to the current COVID-19 situation that has been prevailing for weeks now in the European continent and further in the world.
Except for the cancelled flights, thousands more have been delayed over the same period.
Concerning flights cancelled on a global level, CNN has shown that around 6,000 flights were cancelled only on Christmas Eve, Christmas Day, and the day after Christmas. Of the total number, 1,200 flights were cancelled in the United States, and another 5,000 were delayed.
The same has revealed that the European airlines have also experienced flight cancellations due to the record-breaking COVID-19 Omicron variant infection cases. Lufthansa, the German airline, has said that taking into account the pandemic situation, the airline plans to cancel ten per cent of its winter flight schedule.
This means that from January until February 2022, around 33,000 flights will be cancelled by the airline.
In regards to the current situation, Airport Council International (ACI) has revealed that passenger traffic in European airports has decreased by 20 per cent since the detection of the Omicron variant.
Additionally, apart from the decline in passenger traffic, the load factors on flights to and from European Union Member States airports have dropped from 66 per cent to 54 per cent.
"Beyond the holiday season, there is no doubt that Omicron will take its toll on passenger traffic in the first quarter of 2022. But the extent to which we need to revise our expectations will primarily depend on whether Governments continue with knee-jerk reactions or not," Director General of ACI Europe, Olivier Jankovec, said.
Except for the issues caused by the air travel sector, the spread of the Omicron variant has also caused shortages in bus and train workers.
>> Passenger Traffic Drops by 20% Due to Omicron Variant, ACI Reveals
Even though the spread of the Omicron variant was not as severe during its initial stages, now the majority of countries have been reporting extremely increased infection cases, which has led to overcrowding in hospitals.
For this reason, in order to prevent further spread, a large share of countries have imposed entry restrictions that also apply to those travelling by air, leading to flight cancellations.
According to data provided by the European Centre for Disease Prevention and Control (ECDC), a total of 34,911 Omicron infection cases have been reported globally as of December 19. Of them, 4,691 infection cases have been registered in the European Union and the European Economic Area.
Norway (2,060), Denmark (726), Germany (249), and Estonia (242) have reported the highest infection rates.