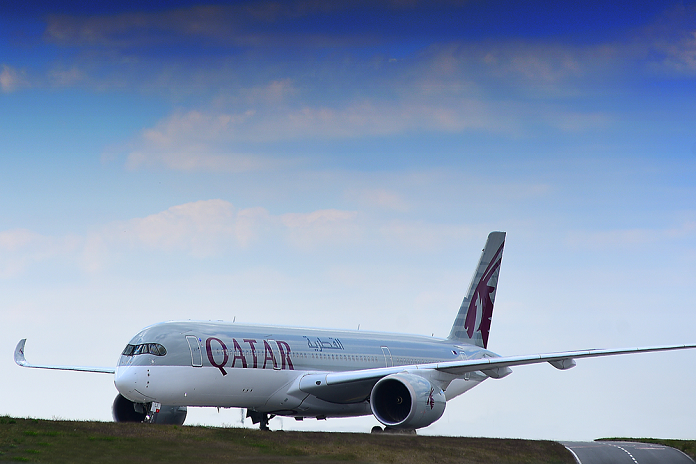 Airbus cancelled the entire outstanding order for A350 passenger aircraft from Qatar Airways.
On 3 August 2022, two unidentified sources revealed to Reuters that the manufacturer cancelled the remainder of the undelivered order, which comprised 19 A350-1000 jets allocated to entering the Qatar Airways fleet.
The latest phase in the Airbus-Qatar Airways disputes fuselage surface deterioration on A350 aircraft.
The dispute began in late 2021. At the time, the airline filed a lawsuit against the manufacturer, seeking up to $600 million in damages. Airbus responded by attempting to cancel a separate delivery deal involving 50 A321neo jets scheduled to be delivered to the Doha-based carrier.
However, in April 2022, the court found in favour of Airbus, allowing the plane manufacturer to avoid fulfilling its contractual commitment to deliver A321neo jets to the airline.
Qatar Airways and Airbus are hoping to settle the A350 disagreement out of court, as a three-month trial has been scheduled for mid-2023.
Because Qatar Airways refused to accept delivery of some of the A350s, the court also authorised Airbus to sell the planes to other Airbus customers, arguing that the European Union Aviation Safety Agency (EASA) had determined they were safe to operate.
The EU regulator said in mid-June 2022 that it had found no indication that paint or surface deterioration on Qatar Airways' order of A350s posed a safety risk.