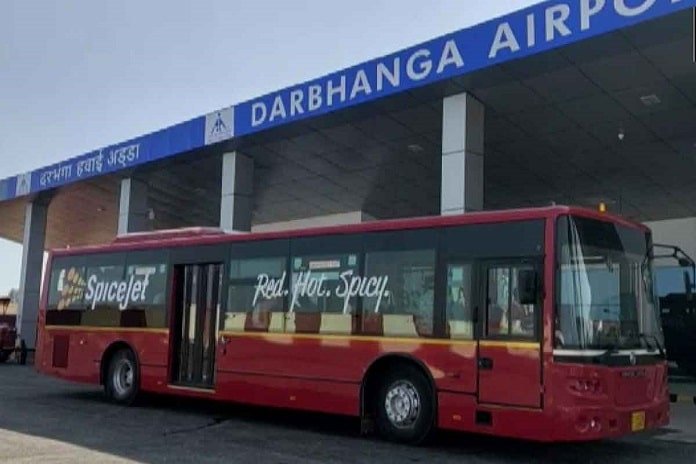 Bihar's Darbhanga airport commenced operations on Sunday, November 8, 2020. This is the third operational airport in the state after Patna and Gaya.
The inaugural flight from Bengaluru to Darbhanga was operated by Spicejet and had 182 passengers onboard. Darbhanga is the airline's 13th destination under the Government of India's regional connectivity scheme. Daily flights will connect Darbhanga with key metros of Delhi, Mumbai and Bengaluru.
Civil Aviation Minister Hardeep Singh Puri said in a tweet, "A momentous day for the people of Darbhanga. First commercial flight under RCS-UDAN lands at the newly operational airport. Great teamwork by local leadership, professionals and officers of Ministry of Civil Aviation (MoCA) and Airports Authority of India. Heartiest Congratulations!"
MoCA undertook the task to develop the Darbhanga airport and foundation for the interim civil enclave was laid on December 24, 2018.
The newly built civil enclave features a pre-fabricated terminal building along with facilities such as car park, connecting road network, construction of a link taxi track, bolstering of runway and dispersal area for the B737-800 type aircraft.
Built with an estimated cost of ₹92 crore, the airport is spread across an area of 1,393 sqm. The building is equipped with six check-in counters and has a provision of rain water harvesting along with a sewage treatment plant.
"A treasure trove of arts , handicrafts and Indian history and culture, air connectivity to the region opens up new avenues of tourism and economic development. This is just the start of the journey there," said MoCA
civilaviation.gov.in, aai.aero