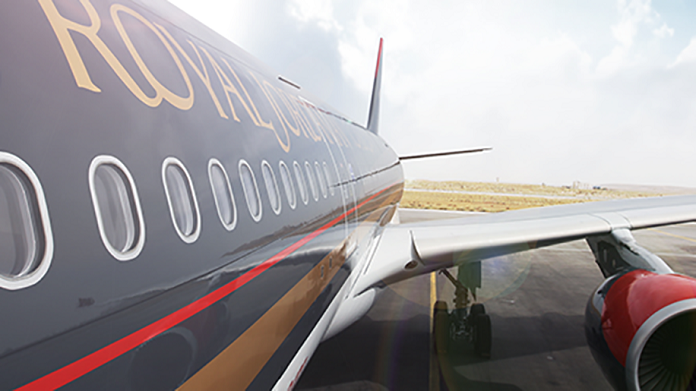 Royal Jordanian has launched its innovative and dynamic corporate program Fly High in line with its five-year turnaround plan, which aims, among others, to become the preferred airline in the Levant by offering bespoke products and delivering a consistent customer experience.
The Fly High program targets different corporate sizes: large-, medium- and small-sized enterprises, corporate travel agents, non-profitable organizations and family businesses, both in Jordan and abroad. It is reworked to offer simple, efficient and budget-friendly deals to fit different business travel requirements.
RJ's Chief Commercial Officer Karime Makhlouf said: "Stemming from RJ's plan for the next five years to be a customer champion, we are now working on launching innovative solutions and enhanced digital services, among which the newly launched Fly High. With this program, the companies and their corporate travel agents will receive a substantial cost-friendly and budget saving service for high-volume travel, without any commitment."
Fly High, he added, has two programs: Tiara, which is designed to offer fare discounts to companies that already have organized travel programs and travel budgets, while also being able to keep their preferred travel management company, and Lionize, which offers benefits such as extra luggage, flexibility in changing the ticket booking date, more flexible ticket refund policy, and many more. Furthermore, Corporate Card holders can use the lounges and business-class check-in counters around the world. 
Karime Makhlouf also shed light on the airline's commercial plan to introduce new products and incentive packages for key customer segments to strengthen Jordan's home market and enhance the airline's key role as the national carrier of Jordan. 
rj.com