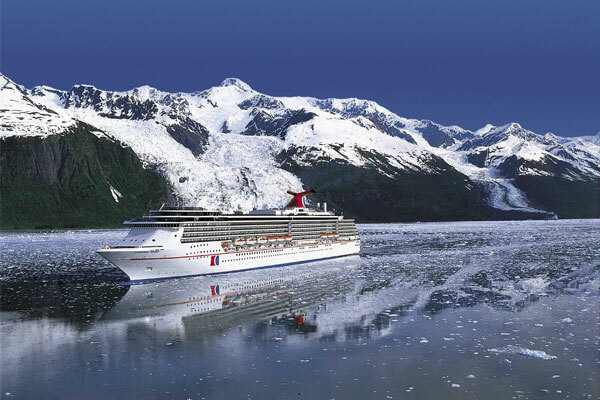 The Alaskan Cruise market is poised to reach a valuation of US$ 1.87 Bn in 2022. Sales are projected to increase at a 3.0% CAGR, with the market size reaching US$ 2.51 Bn by 2032
According to Future Market Insights analysis, various attractive tour packages are offered by a number of cruise lines. Travelers who were locked at their homes were eagerly waiting for an opportunity. Cruising lines providing new offers and packages have gained the interest of these travelers. The cruising lines are also set to make the most out of the opportunity by launching new luxury cruises and exciting activities to add on to the consumer's cruising experience. Consumers are increasingly interested in unique experiences like Fishing, Wildlife, Northern Lights, Denali, Hiking, Camping, Glaciers, and many more such activities.
The U.S Government is also taking a special effort to get tourism and cruising in the Alaskan region back on track. U.S. Government introduced bicameral legislation to provide a one-year extension of the Alaska Tourism Restoration Act (ATRA). This act was signed into law in May 2021. This new act ensures that if Canada restricts its borders to foreign passengers, the Alaska delegation is ready and able to again temporarily authorize foreign-flagged passenger vessels to bypass Canada.
Besides this, in order to expand the range of business and also to contribute to the prevention of environmental changes, the top players in the Alaskan cruising market are developing new ships that will be eco-friendly. These new ships will not emit greenhouse gases and thus help in saving and preventing the pause in obstacles in cruising due to recurring natural disasters. This will also gain the attention of travelers that care about the environment and increase the number of people opting for cruise travel.
"Government initiatives and growing options in the cruising sector will boost the Alaskan Cruising Market," says an FMI analyst.
Key Takeaways:
Based on cruise destination, Juneau is predicted to account for a dominant share of travellers in the market through 2032.
By booking channel, the online booking segment is anticipated to hold a noteworthy share of nearly 58%.
In terms of age group, demand in senior citizens will continue gaining traction through 2032.
Based on packages, Alaskan cruise travelers will continue to opt for packaged deals over normal travel deals.
Alaska will have travelers throughout the year but the cruising season will have a rush in the span from May to September.
Impact of COVID-19 on the Alaskan Cruise Market
Due to lockdown limitations implemented to manage the virus, the COVID-19 epidemic had a huge impact on the tourism sector and hence the Cruise market too. International tourist visits declined by a huge margin, compared to the period in past years.
The ships were forced to be anchored at the ports as they were carrying fewer passengers than usual. As the economy of the population in port towns mainly relies on cruise travel, they were the ones who got badly hit by the pandemic.
Currently, Cruise travel is getting back to normal and is expected to grow at a good rate as the limitations after the pandemic has eased up.
Leading players in the Cruising market are focusing on smart promotional strategies, advertisements, and new packaged deals to improve sales in the market. Major players present in the Alaskan Cruise Market are Alaskan Luxury Cruises, Phillips Cruises and Tours, LLC, Custom Alaska Cruises, 26 Glacier Cruise, Major Marine Tours, Stan Stephens Glacier & Wildlife Cruises, Lu-Lu Belle Glacier Wildlife Cruises, Kenai Fjords Tours, Seward Ocean Excursions, Coldwater Alaska – Water Taxi, Alaska Tour & Travel, Mahay's Jet Boat Adventures, Holland America Line, Carnival Alaskan Cruises, Celebrity Alaskan Cruises, Norwegian Cruise Line, Carnival Cruise Line among others.