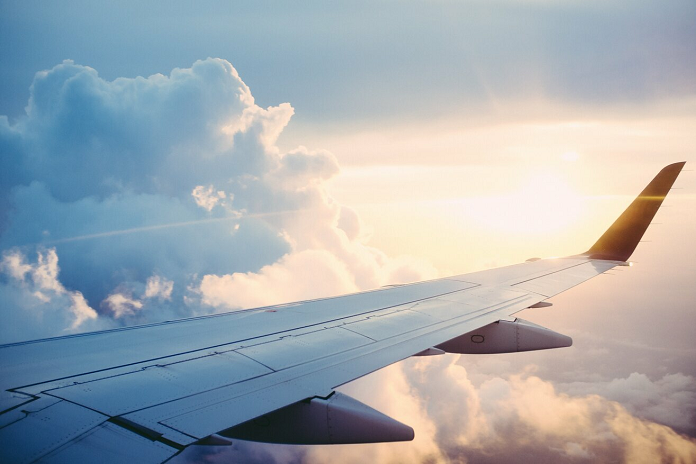 Travel is one of the world's oldest industries. From the caves in France to Roman spas for rest and relaxation, to the first hotels serving merchants journeying in search of trade, the history of the hospitality industry stretches thousands of years. 

Given its history, travel has been a driver of entrepreneurship – long before the word 'entrepreneur' even existed. Modern "entrepreneurs" have taken hospitality to new heights and travel has become an integral part of modern-day living – a symbol of growth and profit.

Social media-fueled a change in consumer behavior and started a new race amongst the millennial traveler. From corporate travel to leisure exploration, travel is now a budgeted part of the millennial is expenditure.
Incentives and perks are highly sorting after as the budgeted travelers look for ideal deals. All interest-based activities formed companies to give bring people of similar interests together and provide them with winning experiences.
Bigger, better, more. Growth at all costs
Growth led to challenges both environmental and societal. Governments and not for profits organizations started highlighting the cost of travel and its impact on the environment. We saw the rise of the conscious traveler, uncomfortably aware of the environmental toll of an industry built on moving people from place to place at a maddening pace.

Finally, the past two years saw sustainability become a mainstream conversation in the travel industry with Sustainability 1.0 focused on the environmental impact of travel, pushing brands to build solutions that help restore the damage over-tourism was causing to the local communities and the ecosystem.
Iceland, Croatia, and Venice are being perfect examples where the government had to step in to restrict travelers.

The pandemic brought the travel industry to a screeching halt. The pandemic wiped out over 50 million jobs worldwide, and the progress made in the last 10 years is almost nulled.

To jump-start this interest and possibility again, governments and the industry at large need to rethink not only their sustainability goals but also their vision for sustainability. It's now time to consider Sustainability 2.0 – and what it means for the next decade of travel.
Why Sustainability 2.0 will work
It's callous to ignore the impact of travel on our environment and not engage in the conversations around, greenhouse gases, preservation of local culture, and conservation of natural resources.

The core concept of Sustainability 1.0 was for travel companies and travelers to behave responsibly but that flew in the face of profit. Sustainability 1.0 focused on:
Reduction of greenhouse gases. A focus on fuel efficiency and reducing overall emissions, to slow the warming of the planet.
Preservation of local culture.  A focus on mitigating the impacts of over-tourism and the destruction of local culture. 
Conservation of natural resources. A focus on managing how resources are cultivated and maintained across the planet.
To appeal to consumers, most companies focused on the "green" aspect. They highlighted efforts made to reduce, preserve and conserve, however, this came at a cost, influencing margins and in the end shareholder wealth, which required companies to actively invest in them, and resultantly invest in the future.

Yet, it is not enough to get the world to where it needs to be in terms of environmental consciousness. To sustain real change at a global level, we must understand the interconnectedness of environmental and economic sustainability. 
Enter Sustainability, or Sustainability 2.0.
The fundamental belief is that a rising tide lifts all boats. In Sustainability 2.0, we drive growth for businesses that create jobs and promote travel, in a healthy environment that ensures the longevity of populations and preserves our planet so the thirst for exploration continues.
There are four pillars of Sustainability 2.0:
Sustainable economy. An economy is our engine and must itself be sustainable. As we've seen during the pandemic, it can be much harder to invest in long-lasting sustainability when people are struggling financially.
Creation of jobs. A sustainable economy also drives job creation.
Inclusive development. All too often, the system tilts towards the rich and powerful. Sustainability 2.0, development must be inclusive to create jobs within a sustainable economy by the restructuring that engages all strata of society.
Protecting the individual. Finally, we also must protect the rights of the individual to enjoy a decent life that's not tenuous or uncertain.
The question remains how do you drive all four of these? While there are global agencies, industry bodies trying to figure the right balance, one of the foundations of realizing this vision is an investment in a sustainable tech ecosystem – a system that's built not only to sell more rooms for the best possible price but also help drive development equally across all regions.

Sustainability 2.0 is about rapid iteration, being nimble, and finding the path towards not just survival but thriving in the long term. To maintain long-term economic viability, companies need to relook not only at their business strategy but also at technology-driven solutions.

Global agencies recognize the importance of technology in enabling sustainability, which is why in 2020 the UNWTO announced a list of solutions that will help heal tourism by driving economic prosperity and the creation of jobs.
RateGain's Smart Distribution is one of the winners, validating our strategy of building solutions that drive inclusive growth.

Another aspect that will dictate sustainability initiatives is digital sustainability, which relates to a transparent process of data storage and processing. As each individual, provides access to sensitive data, running businesses, as well as governing countries, will require a laser-sharp focus on ensuring that data is secure and accessible within its own borders minimizing any threats to not only the individuals but to the business as well.

With more businesses moving to the cloud, and even more, tech-providers looking to drive down hosting costs, it is important for buyers to evaluate how and where their data is stored.
A new lens for buying tech – Viable. Nimble. Scalable
So what does Sustainability 2.0 mean for those buying travel tech? If COVID-19 has taught us anything, it is to look at tech-partners that have clear values and stability in supporting operations even during a crisis

Therefore, while most tech-buyers look at the ROI delivered to them, and procurement teams try to improvise discounts, looking at the fiscal discipline should sit alongside technical specs as a core consideration. This "fiscal DNA" differentiates those that are here to stay and capable of weathering any storm. 

Aggressive top-line growth, funding may capture headlines; however, sharp growth does not provide depth and security of sustaining operations during a crisis.
Ask yourself:
Is your partner resilient? 
Will they be there for you in the long term? 
Are they running an operation built on solving problems for you, the customer? 
Are they pursuing short-term growth over long-term viability by offering deep discounts? 
These questions would form the basis of Sustainability 2.0 with organizations taking the long view and aligning with partners that do the same.

And that's the silver lining of today's crisis for commercial and marketing teams: a once-in-a-lifetime opportunity to take the long view and finally build a text stack that works for you.

As you rebalance your tech stacks towards partners that share your long view, keep three things in mind:
Don't solve for singular problems; look at building a benefit-driven ecosystem
Prioritize scalability over discounting and short-term growth
Ask the tough question on data accessibility and storage
There's no room for surprises; in fact, we're all exhausted and tired of surprises. With products that provide long-term value and agility, we improve the guest experience today and maintain our brand's reputation for years to come.

As Charles Darwin once said: "It is not the strongest of the species that survives, nor the most intelligent that survive, it is the one that is the most adaptable to change."

However, Darwin's theory was only one small step to establish how the historical journey of mankind impacts today and tomorrow.
With everything happening in the first two weeks of 2021, we truly understand the role tech will play today, in defining our tomorrow, let's ensure we move to make it a sustainable one for our beloved travel industry.