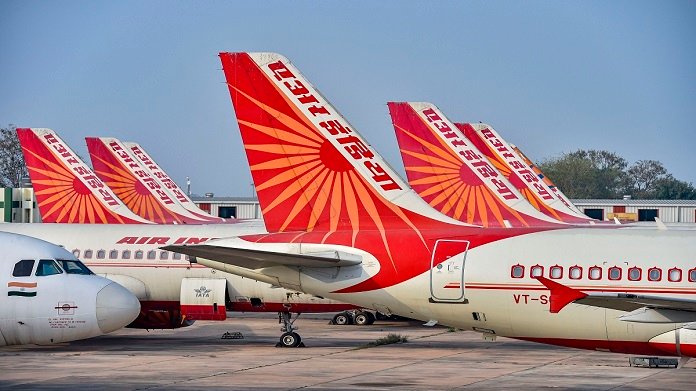 The Indian government is likely to hand over Air India to the Tata Group on Thursday, nearly 69 years after it was taken from the conglomerate.
"The disinvestment of Air India is now decided to be on the 27th January 2022. The closing balance sheet as of 20th Jan has to be provided today 24th Jan so that it can be reviewed by Tatas and any changes can be effected on Wednesday," airline's director finance Vinod Hejmadi said in an email to employees.
Seeking support from employees, he said, all of them have done an excellent job till now in providing all support for the disinvestment exercise.
The Tata Group won a bid (through a holding company Talace) to buy a 100 percent stake in Air India along with AI Express and a 50 percent stake in ground handling company AISATS and the government has targeted to transfer to the before the end of this month.
In October 2021, the central government had informed that a bid of Rs 18,000 crore from Tata Sons to acquire 100 percent of the debt-laden state-run carrier had been accepted. The winning bid from Talace Private Limited was Rs 2,700 crore cash and Rs 15,300 crore debt takeover.
Earlier, the Air India transfer date had been reported as January 23 back in December. Reports had also suggested that Tata Sons had plans to merge low-fare airline AirAsia India with Air India Express, Air India's budget carrier. Tata Sons may also have plans to enlist support from Vistara partner Singapore Airlines (SIA) for staff training to help improve service standards, bring in best practices in passenger management and customer relations at the national carrier, it had been reported.
Post the handover, the Tata Group is likely to operate three airlines – Air India, Air India Express, and Vistara – after the government transfers the airline to the group and upon the merger of AirAsia India and AI Express. airindia.in