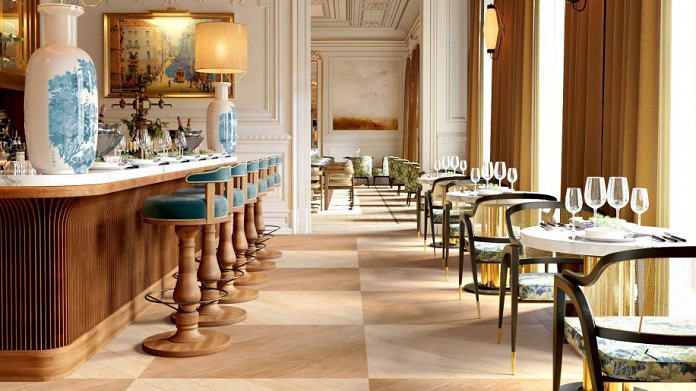 IHG Hotels & Resorts, has announced the signing of 11 new properties across the Iberian Peninsula. This spectacular array of new developments will bring many of IHG Hotels & Resorts' market-leading and much-loved brands, including Holiday Inn Express, Hotel Indigo, and Staybridge Suites, to new city and resort destinations across Spain and Portugal.
The majority of the new signings are expected to open in 2022, with others anticipated in the coming years; 2023, 2024, and 2025. IHG continues to expand its presence in Europe, with this impressive selection of hotels paving the way for ongoing focussed growth. The announcement also debuts two of IHG's brands in Portugal, Staybridge Suites and Six Senses.
The Iberian Peninsula is an inviting stretch of land straddling Spain and Portugal, with a rich history dating back to the ancient Greeks and an evergreen contemporary appeal. Iberia has long been the go-to destination for European and global travellers seeking a destination that doesn't disappoint, and with such a strong selection of IHG hotels coming to the region this year and beyond, there has never been a better time to plan a visit.
Commenting on this string of new signings, Willemijn Geels, VP Development, Europe at IHG Hotels & Resorts, said:
'I am delighted to be announcing such a strong selection of signings across Iberia which is a stunning region with so much to offer all types of travellers. With Iberia being a key growth market for us, we are also excited to have appointed Javier de Villanueva Baygual asDevelopment Director, Spain, and Portugal. Javier brings extensive corporate and hospitality experience and will be based in-market and drive our continued investment and dedication into growing this market for IHG. Responsible growth remains a key priority for us in Europe in 2022, and this incredible selection of Iberian signings, in addition to Javier's appointment, are a perfect start to the year."
The new signings follow IHG's recent agreement with strategic partner JJW Hotels & Resorts to open three new properties in Portugal later this year. Set to mark the European debut of the company's latest Vignette Collection brand the signings included two celebrated golf resorts: Penina Resort & Golf and Dona Filipa Hotel, both of which are located in the Algarve. Under the same agreement, the voco hotels' brand will enter Portugal, with voco Algarve expected to open in 2022.
Guests can choose between Spanish flair or Portuguese perfection, with a bounty of IHG hotels heading for Iberia.
Spain
Holiday Inn Sant Cugat
Conveniently located on the outskirts of Barcelona, the 208-key new build property will be the newest Holiday Inn in Iberia, expertly showcasing the latest Holiday Inn brand standards including the dynamic Open Lobby. This hotel will be the first of the new signings to welcome guests in Spain, with the opening slated for June 2022.
Holiday Inn Express Madrid Airport
The convenience and function-led design of Holiday Inn Express hotels meets guests' essential needs with ease. In June 2023, a brand-new location will be added to Spain's 18-strong collection of Holiday Inn Express hotels. The new 156-key Holiday Inn Express Madrid Airport will be ideal for guests seeking a short stay option, while enjoying modern amenities including complimentary Wi-Fi and the brand's Express Start breakfast included in the room rate.
Holiday Inn Express Bilbao Sestao
The 105-key Holiday Inn Express Bilbao Sestao is currently under construction and is set to open in August 2023. Sestao is located within one of the region's most dramatic mountain ranges and provides easy access to the peninsula's striking coastline.
Holiday Inn Express Sevilla
In November 2023, the charismatic city of Seville will welcome its first IHG hotel, in the form of the newly built Holiday Inn Express Seville. Another of the Cayman Group's exciting Iberian developments, the 146-room hotel will be the perfectly located base for guests seeking to explore the many charms of the historical Spanish city. Sports fans, culture vultures, and gourmands can all enjoy Seville's timeless appeal while enjoying the city-center location of this much-anticipated property.
Staybridge Suites Malaga
Malaga's skyline will soon be transformed as the ambitious Urban Sky architecture project comes to life. Comprising of Malaga's tallest tower development, combining commercial and residential space, Urban Sky recently broke ground and the visionary venture looks set to be complete in two years. Within the new purpose-built development, guests can enjoy state-of-the-art facilities at Staybridge Suites Malaga, the brand's debut in Spain.
Combining the best features of private apartment living with the ease of a hotel, Staybridge Suites will cater to the needs of those seeking an extended stay, whether for business or leisure purposes. Opening in January 2024, Staybridge Suites Malaga will feature 105 suites, all with fully equipped kitchens.
Hotel Indigo Gibraltar
Hotel Indigo Gibraltar will embrace the brand's ethos of making travel inspiring through neighbourhood discoveries, by bringing a fresh identity to a well-known, destination. Gibraltar is located just off the southern shore of the Iberian Peninsula, with a sun-sure climate and a fringe of inviting beaches. Hotel Indigo Gibraltar will bring 120 upscale lifestyle-led rooms to the island, with an authentic, neighborhood-inspired feel guests are sure to love.
Portugal
Staybridge Suites Porto
Known as 'the cultural capital of Portugal', Porto is a popular destination for travellers seeking a captivating city break. The newly developed Staybridge Suites Porto will allow guests to extend their stay by enjoying the residential-style facilities of the first for the brand in Portugal. Comprising 119 contemporary suites, business or longer-term guests will especially enjoy the hotel's city center location.
Staybridge Suites Carcavelos
Located on the southern coast of the Iberian Peninsula, the town of Carcavelos is known for its unblemished beaches and consistently warm temperatures. The area is undergoing an exciting redevelopment, which includes a new-build Staybridge Suites property. The 135-room hotel is currently under construction and brings the first purpose-built extended stay concept to the region. Staybridge Suites Carcavelos will open in December 2025.
Six Senses Lisbon
Six Senses hotels are the go-to destination for guests seeking rejuvenation and reconnection. With an expert-led focus on wellness and sustainability, this brand is known for creating spaces where people can reconnect, in harmony with the local environment.
The Portuguese capital, Lisbon, will welcome its first Six Senses property in 2025, located near Avenida da Liberdad, in the Palacio de Pedrosas. Six Senses Lisbon will offer 114 guest rooms and first-class wellness facilities, set to become a sanctuary within the thriving capital.
Holiday Inn Express Porto
The 96-room new-build Holiday Inn Express Porto will be IHG's second Holiday Inn Express in Porto and will be located near the contemporary Boa Vista neighbourhood. The area is known for its dramatic rotunda and the semi-circle of buildings surrounding the statue and public green spaces. Hotel guests can enjoy the many delights of Porto, and scenic views of the Douro River, when staying at this hotel.
Holiday Inn Express Evora
The cluster of signings is completed with a 76-room new-build Holiday Inn Express in the historical city Evora, located 90 minutes from Lisbon. Holiday Inn Express Evora will be IHG's first opening in the city, which is recognized as a UNESCO World Heritage Site on account of its perfectly preserved Medieval city walls, Roman temple, and Gothic architecture.