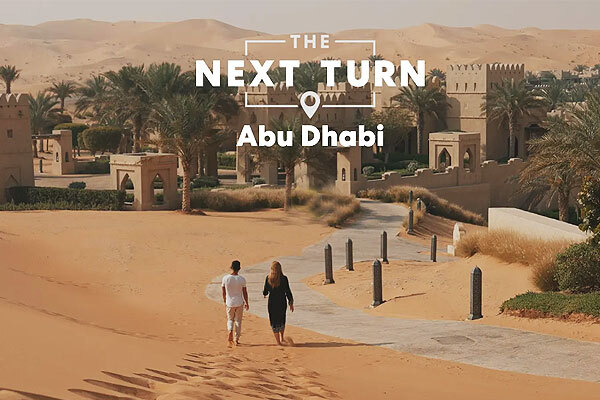 Abu Dhabi may be known to some as a conservative cosmopolitan city, but despite its traditional culture, the city reflects both traditional and modern worlds, offering travelers a diverse mix of exotic and contemporary experiences.
To encourage travelers to visit Abu Dhabi and immerse themselves in the region's breadth of action-packed experiences, jaw-dropping sights, and cultural activities, the Abu Dhabi Department of Culture and Tourism and Expedia Group Media Solutions, the global advertising organization of Expedia Group, recently launched the "The Next Turn: Abu Dhabi" campaign.
Part of a two-year marketing strategy designed to show travelers the extraordinary experiences Abu Dhabi offers, the campaign includes an episode on "The Next Turn" platform, a new Media Solutions video series that allows potential travelers to explore the heart of a destination through the journeys of real travelers and book the experiences they are seeing on the same page. The integrated campaign connects inspiration, planning, and booking to offer a shoppable travel experience.
Targeting travelers in the U.S. and U.K., the "City of Surprises" video episode follows travel influencer Ellie (@thegingerwanderlust) and her partner as they explore Abu Dhabi's unique culture, beautiful landscapes, and thrilling attractions. Potential travelers can also explore inspirational content highlighting the best places to see and things to do in Abu Dhabi, as well as book hotels and activities directly within the Expedia microsite.
The campaign was developed by Media Solutions' in-house creative agency and is supported by social media, display ads, and programmatic video, and additional destination content hosted on Hotels.com.