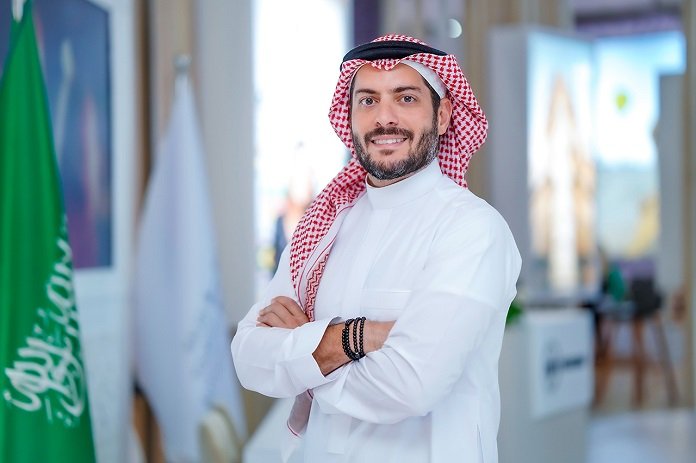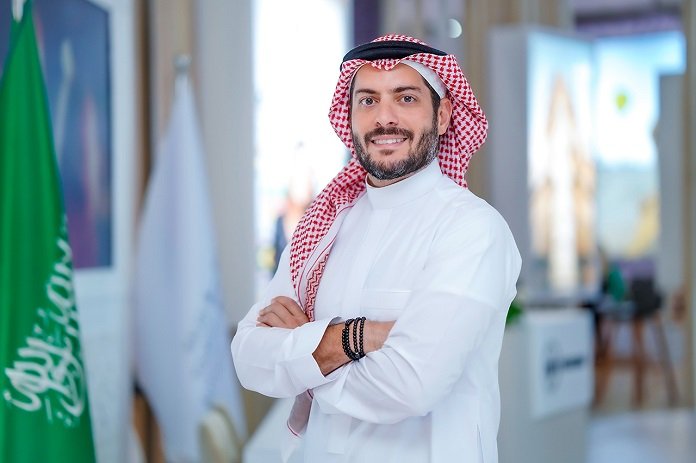 Aims at 20% of India's Outbound travel share
Saudi Arabia has done pretty well to recover its tourism sector post-pandemic attracting 62 million visitors, including domestic travellers in 2021, and now the country is looking at over 70 million visitations in 2022 and targeting 100 million visitors for 2030. The destination has embarked on its ambitious programme to drive inbound visitation from India, and inspire local trade partners and travellers to explore the undiscovered beauty, pristine nature, authentic Arabian art and culture, diverse landscapes, and wonders of the country. As the country continues to open up to the world, India is undoubtedly an important key source market for Saudi offering a wealth of possibilities for trade partners, to grow their business and create new exciting destinations for Indian travellers.
In an exclusive to Travel Span Alhasan Aldabbagh, Chief Markets Officer, Saudi Tourism shares details on future marketing plans, engagements, and connectivity tie-ups between India and Saudia.
To clock 100 million visitors from across the globe by 2030, Saudi Arabia has launched an aggressive campaign for the Indian market as part of its strategy. Saudi Arabia Tourism has signed 17 MoUs with Indian trade partners that include tour operators, DMCs, and Trade Associations. " We are looking forward to forming a close working relationship with the Indian trade and consumers to raise awareness about the destination and various offerings from Saudi Arabia, said Alhasan Aldabbagh.
Why is the Indian Market important for Saudi?
With a 1.3 billion Indian population and 27 million Indians travelling abroad every year (2019 statistics), Saudi Arabia has positioned itself to capture the Indian outbound mainly because of its proximity to Saudi Arabia which is pretty close. It is a mid-haul destination and we have the right product offerings for them that we think will be attractive to Indian travellers. "We know that Indians travel in groups and with families and they like to go to beaches, love cultural and heritage products, adventure, sports, shopping, food, and cuisines.
Today we have great offerings for people looking for cultural experiences as well as for those looking at adventure and sports activities and very soon we plan to introduce a good mix of products and add to the existing sun and beach attractions", Aldabbagh added. "We are making sure to bring the right type of products for Indian travellers like the hotels, shopping, food, and activities, tour guides, and giving them satisfying experiences from the moment they land until they leave the destination making their journey a memorable one".
On UNESCO Heritage Sites in Saudi
"We have six UNESCO heritage sites and over 10,000 archaeological sites in Saudi Arabia and recently the country has unclocked some more UNESCO world heritage sites adding to its existing tourist attractions", Aldabbagh added.
The country has unlocked additional UNESCO world heritage sites, to its existing tourist attractions. These sites include the Hima Cultural Area, Hegra in AlUla, Al Turaif in Diriyah, Al Ahsa Oasis, Historical Jeddah, and Rock Art in the Al Hail Region.
Bollywood is another big thing for us, to raise the right level of awareness and buzz about Saudi," we are planning to work closely with Bollywood and bring some of the production houses, create some joint PR activities in India and Saudi, we are also planning to host some friendly cricket matches in Saudi Arabia that is also a part of our marketing plan".
On Destinaiton Wedding
Saudi is eyeing the Indian wedding market as well. "We are aware of how Indians like destination weddings as they travel in big groups of 100 and we would like to bring some of these weddings to Saudi Arabia." "We have some stunning wedding venues to select from in Saudi. These beautiful wedding venues are fit for royalty. We have plans for hosting Indian weddings as there are beautiful Natural spots in Saudi that are perfect for that. For instance, there is a property coming up in AlUla, by the banyan tree hotel, where the mountains are lit up at night and the way that they have been designed is perfect for weddings. We would be working much closer to create products well suited for the Indian wedding market", said Aldabbagh.
Saudi is now inviting visitors to experience destinations like AlUla, Jeddah, and Riyadh, among others. "We have something called the Riyadh season, which is one of the largest festivals in the world that attracts great footfall. A lot of concerts and cultural events are held during this time in different parts of the city", he said.
Besides this, Saudi has an image of a religious destination due to the holy land of Mecca and Medina. "Saudi is the location for the two holy sites and that will always be important. We have made it much easier now for any travel agent or tour operator to book trips to Saudi Arabia for Umrah. The Umrah Plus package is now being promoted. It is a great way to visit the twin holy cities and experience other cities and parts of the Kingdom", said Aldabbagh
On Air Connectivity
Currently, there is a bilateral agreement for 28,000 seats between Saudi Arabia and India – split into half between direct and indirect flights. Apart from its national carriers Saudi, Flynas and Flyadeal, there is Air India, Indigo, Spicejet, and Air India Express operating between the two nations. We are now working together to increase the slots between Saudi Arabia and India, said Aldabbagh.
Saudi Arabia has earmarked over $800 billion to be invested in the tourism ecosystem and infrastructure by 2030.