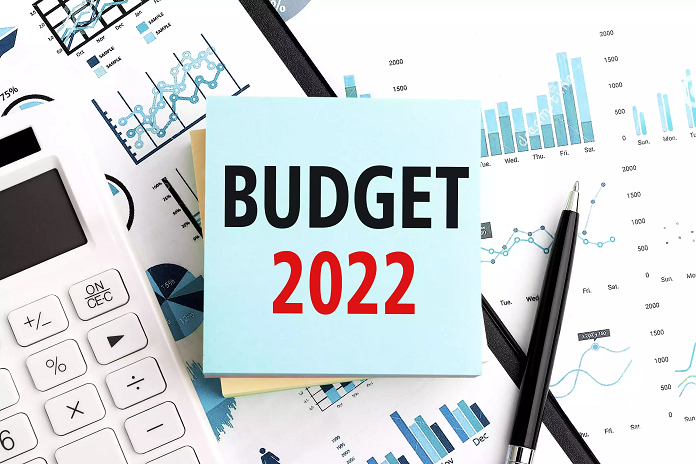 Our trade has been ignored once again, stated Jyoti Mayal, President – Travel Agents Association of India.
In the statement released post-budget on 1st February 2022, by TAAl, India's premier and largest travel and tourism Association, it is stated that: our trade has suffered tremendously due to the pandemic and it was expected that the Government would at least work towards positive upliftment of the travel and tourism in India, which they always portray as a priority?
In our representations to the Finance Minister over the last two months, we had requested for GST input credits be made available across states for hotels and travel-tour operators.
TCS has been a hindrance to the growth of outbound tourism making Indian tour operators less competitive in the international market due to the 5% being levied on all package tour options over and above the GST, stated Jyoti Mayal. We were also expecting to the least that travel and tourism be brought under the concurrent list for industry status, she added.
Jay Bhatia, Vice President – TAAl stated that it is frustrating that the Government's focus is on 2047 rather than looking at current challenges faced by the travel and tourism trade in India.
In her budget speech the Hon'able Finance Minister set out "Amritkal" being positive for the growth of the country, we feel that this is not Amritmanthan but "Mahapralaya" – the dissolution of the travel and tourism trade in India. Our appeals to the government to liberalize taxes and grant tax holidays on GST for boosting travel and tourism have been ignored. Further, he stated that it was also expected that earnings from inbound travel would have been supported by Export Status, which would have enabled trade growth enhancing the economy.
Travel and Tourism contributed nearly 10% of India's GDP, being one of the highest in the service sector and not a mention for development and prosperity of the trade, stated Bettaiah Lokesh, Hon. Secretary General, TAAl. We had appealed for opening up of the sector and making it more liberalized for ease of doing business, but it seems that the focus of the Hon'able Minister was only to present a populist budget and not growth-oriented.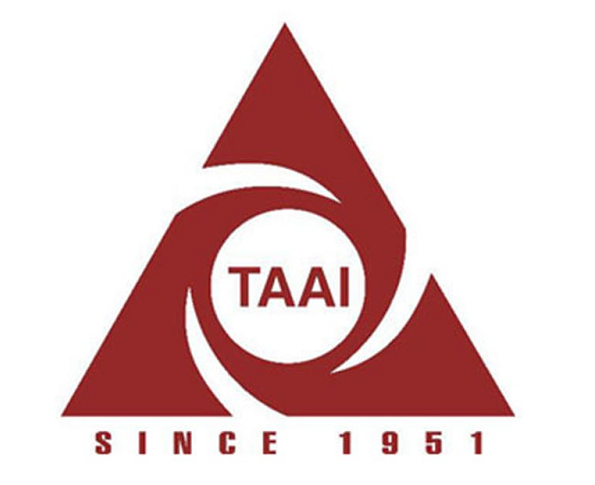 Hon. National Treasurer – TAAl, Shreeram Patel stated that the Government has totally sidelined the trade, and the only point mentioned was in Gati Shakti which would relieve foreign travellers. TCS and GST being the biggest hindrance, not being considered was a shameful and a death knell for our trade.
We at TAAl on behalf of the travel and tourism trade, totally condemn and express our displeasure on the Budget 2022 presented by the Hon'able Finance Minister, Smt. Nirmala Sitharaman. The growth of travel and tourism required a catalystic boost, but with none coming our way, the pandemic shall continue to dampen our miseries multifold.
Rajiv Mehra, President, IATO
We had requested one time grant based on our 2019-20 turnover, reduction in GST, restoration, and enhancement of SEIS benefit, reducing taxes on International airfares, and overall reduction of taxes on the Hospitality sector. Most disappointingly none of these found a mention in the budget presented". "There has been huge employment loss besides financial loss in our sector. Just a few years ago we were earning huge foreign exchange for the government and in this hour of despair, we expected some handholding by the government.
Riaz Munshi, President, OTOAI
It is a growth-oriented budget but I am disappointed that no specific measures have been announced to revive the travel and tourism sector. We were hoping for some GST relief measures (a temporary waiver or reduction) to aid the recovery for travel companies.
The recent introduction of TCS also distorts the competitive landscape and makes it favourable for the foreign travel companies who do not have to abide by these rules thus making an uneven playing field. It is important that this is reconsidered and some relief measures are implemented to promote the inclusive growth of our industry.
P.P. Khanna, President, ADTOI
The Union Budget 2022-23 once again, disappointed the tourism sector, which had hopes from the government, some fiscal stimulus from the government was expected for survival. Almost 40 percent of tour operators are already out from their businesses due to COVID and we are still in the midst of Omicron and expecting some relief from the government but seems all is in vain.
While there were several other announcements for the infrastructure the proposed extension to the Emergency Credit Line Guarantee Scheme (ECLGS) and E-Passport seems to be the only news for tourism. But what about the present situation to cope with the financial aids to Tour operators or for their survival has not been looked  by the govt, despite best efforts from the industry leaders and FAITH.
Dr. Subhash Goyal, President – Confederation of Tourism Professionals.
The Tourism industry is greatly disappointed with the Budget.
"Nothing concrete has been announced and this industry is bleeding for the last 3 years.  The Tourism industry was expecting some relief to be announced in this Budget but we are really disappointed.  The Government should understand that Tourism is the largest employment generator and has been contributing 9-10% of GDP and about 30 billion dollars in foreign exchange earnings.   
The greatest need of our country is to tackle the problem of unemployment which can only be done by supporting an industry like Tourism.  About 35-40 million people have either lost their jobs or are in the process of losing them.  While ECLGS has been a great benefit.  Its extension till 2023 and guarantee cover extended to Rs.5 Lac Crore is a welcome step.
The additional amount of Rs.50,000 crores for the Hospitality & related industry is welcomed but it will not solve the immediate problem of survival, unemployment, and bleeding of the tourism industry.
There may be some long-term indirect benefits like the introduction of 400 new Vande Bharat Trains in the next three years, the linking of rivers, and the starting of new ropeways but again, this will not provide any immediate relief to the Tourism industry.
Since this Budget and the Finance Ministry has not seriously considered the economic contribution of tourism, therefore, we have no other option but to appeal to the Tourism, Health, and Home Ministry for their help to restart e-tourist visas, scheduled international flights, and remove the restriction of quarantine for those passengers who have received both the vaccinations. Otherwise, it will be impossible for Inbound Tour Operators, Tourist Guides, Tourist Transporters, Tourist Drivers, artisans, handicraft manufacturers, artists, musicians, etc. who are all dependent on Inbound Tourism to survive."
Rajeev Kohli, Joint Managing Director, Creative Travels
To say one is disappointed at today's budget is a gross understatement. Horrified if more like it. It is clear that the value of tourism in the eyes of this government is even lower than that of umbrellas, which got its own special mention.
The extension of the EGCL is a paper whitewash. Only those with existing debt could use the scheme, to begin with. And to make the industry take debt on debt is cruel. It does not reduce the cost as the interest clock is still clicking.
The Modi government has yet again kicked an industry that is already on its knees. I am saddened for all of us in the larger tourism and hospitality space. So many people tried their best to get something for us. So many representations were made. But the truth is we simply don't matter.
Rajeev Kale: President & Country Head, Holidays, MICE, Visa – Thomas Cook (India) Limited.
While the Union Budget 2022-23 offered significant initiatives and outlay pertaining to infrastructure development, technology, health, education, and skill development, we are disappointed that the Travel & Tourism sector saw limited attention.  The recommendations put forward by our industry to support recovery did not receive mention – including tax rationalization, GST holiday, exemption of TCS on outbound tours, reduction in indirect taxes, removal of SIES benefit capping of Rs 5 cr.
The Travel & Tourism industry is a valuable contributor to India's GDP with significant inflows of forex earning, cascading positive impact to direct and allied sectors and a catalyst to job creation and skill development and support via the Union Budget would have had a far-reaching impact on the country's recovery.
The Union Budget's focus on expansion and modernization of transport infrastructure, leveraging the PM GatiShakti masterplan, is a welcome move in unlocking the full potential of domestic tourism that has played a mission-critical role over the last 2 years.
The investment in infrastructure will create much-needed access/connectivity to yet underleveraged but high potential locales with cascading benefits, including employment, for the catchment areas. What is noteworthy is that the seven engines are broad-based:  covering not just roads, railways, airports, and ports, but equally mass transport and waterways.
We appreciate that the Budget has highlighted priority towards enhancement of the national highways network by 25,000 km in 2022-23, expressways, metro networks, multimodal connectivity between mass transport and railways, development of 400 efficient Vande Bharat trains in the next 3 years, finalization of draft DPRs for five river links and ropeways.
The limited relief was the extension of the Emergency Credit Line Guarantee Scheme (ECLGS) to March 2023, with an expansion by Rs. 50,000 crores to a total of Rs. 5 lakh crore.
The Covid-era has served to accelerate focus on contactless technology and we welcome the Union Budget announcement on the issuance of E-Passports by 2022-23. E-Passports will play a critical role in facilitating safe, convenient, and contactless international travel. We look forward to the speedy implementation of the initiative that was originally proposed in 2019.
Col. Manbeer Choudhary, Chairman cum Managing Director, Jewels Group of Hotels around the Indian Hospitality space.
By announcements made for the hospitality industry in Union Budget 2022, the government has shown that it understands the situation and plight of the industry, which has struggled to survive in the pandemic. Extension of the Emergency Credit Line Guarantee Scheme (ECLGS) and allocation of additional INR 50,000 crores for hotels and hospitality sector till March 2023 has brought a wave of relief to the industry. The budget is also inclusive of aggressive infrastructure development with eight ropeways, an additional 25,000 km of National Highways, 400 new Vande Bharat Trains with modern facilities, etc.
Plus, the introduction of the revolutionary ePassport. All these will be instrumental in encouraging both international and domestic travelers to explore the country with ease and give a new lifeline to hospitality brands of all sizes.
The hospitality and restaurant industry is one of the biggest employers of human resources in the country and with this kind of promise and support from the government, the industry can expect better business in the coming time. This will encourage better investment by the hospitality brands in the country and generate more economic traction. 
Mr. Rahi Vaghani of Monteria Resort on the new fiscal budget
Commenting on the new budget, Mr. Rahi Vaghani, Managing Director, Monteria Resort Pvt. Ltd said, "At Monteria, we are welcoming the initiatives announced in the new fiscal budget. The 400 new Vande Bharat trains and ropeway projects signify the government's commitment to bettering our tourism infrastructure. The extension of the ECLG scheme till 2023 with an additional corpus of INR 50,000 crore dedicated to hospitality and related sectors should provide relief to most establishments especially the smaller ones."
Mr. Shikhar Aggarwal, Joint MD, BLS International
''We would like to applaud the government for this progressive announcement today about the introduction of e-Passports using the embedded chip to be rolled out in 2022-23. A well-thought initiative like this will help to boost the overall travel industry and also ease out the process for overseas travel and augment global mobility. We at BLS have been helping different governments globally to roll out e-Passports and would be extremely glad to share our expertise with the Government of India. With the launch of this initiative, Digital India's vision will be strengthened and we will be proud to be a part of this project''.
Zubin Saxena, Managing Director, and Vice President Operations, South Asia – Radisson Hotel Group.
"We welcome the Union Budget and the allocation of strategic aid that will enable the speedy recovery of the hospitality sector. The extension of the Emergency Credit Line Guarantee Scheme (ECLGS) with an increased cover of INR 5 lakh crores for the hospitality sector is a positive move. With domestic travel picking pace, we believe that the government's highway expansion plans will facilitate accessibility and strengthen this demand further." Zubin Saxena, Managing Director and Vice President Operations, South Asia – Radisson Hotel Group
Mr. Vishal Suri, Managing Director, SOTC Travel
The Union Budget 2022 presented by Hon'ble Finance Minister provides the much-needed positivity with a focus on infrastructural development, digital enhancements, and healthcare. The Prime Minister's PM Gati Shakti plan focusing on roads (25,000kms additional national highway), railways (2000km new railway network by 2023), airports, ports, waterways will raise productivity and be the key drivers of the domestic tourism economy.
Additionally, the Parvat Mala announcement with 8 National Ropeways development projects will ease commuting and thereby improve connectivity. The two noteworthy announcements of issuance of e-passports and the expansion of the ECLGS scheme for the hospitality sector will help boost the travel and tourism industry.
Rakshit Sharma, CEO and Director on Board – Intellistay Hotels
We welcome the positive move of the Government to extend the Emergency Credit Line Guarantee Scheme (ECLGS) up to March 2023 with an additional corpus of 50,000 crores for hospitality. The issuance of e-passports will help the faster revival of international travel. 400 new generation Vande Bharat trains to be brought in three years will provide better rail connectivity to various parts of the country.
Over the last few weeks, the government has been actively engaging with industry and other stakeholders to announce various measures to revive the economy. Tourism and Hospitality play a pivotal role in economic development and the industry was anxiously waiting for some key announcements from the Union Budget 2022-23. Finance Minister has considered the extension of the Emergency Credit Line Guarantee Scheme (ECLGS) and its guarantee cover has been expanded by Rs. 50,000 crore to the total cover of Rs. 5 Lakh Crore.
This will be a great boon for the hospitality and travel trade sector which has been adversely impacted by the pandemic for the last two years. This will give a much-needed boost to the sector by providing additional liquidity and helping it revive its position. The industry can now provide employment to millions of people who have lost their jobs. We welcome this announcement. This is a good budget for the hospitality and tourism sector.
Mr. Pranav Dangi, Founder of Hosteller
The FM has announced a forward-looking budget with an impact horizon of 3-4 years. Already struggling travel sector has still not come to pre Covid levels and hence a boost to small players in the sector through the extension of ECLG scheme from 50k cr to 5 lakh cr shall help the small operators stay afloat and in turn keep the industry's base strong and intact.
TravClan and Hotelogix
Chirag Agarwal, Co-Founder, TravClan, a disruptive B2B startup travel tech start-up (B2B Startup)
Being a B2B travel tech Startup, we are happy to see that the ministry has prioritized our needs and has extended the tax incentive until March 2023. This is a much-needed relief for new businesses such as ours to sustain and it'll also help a lot of new startups to take off.
From a travel perspective, since travel agents are considered our primary partners, we welcome the much-deserved loans that are being introduced to give this sector some relief. The pandemic has been tough on the industry and this decision will not only aid our business but will also impact the entire industry on the whole.
Mr. Aditya Sanghi, Co-Founder, Hotelogix, a globally leading Hotel Property Management Systems (PMS) company that offers the most extensive Enterprise-grade Multi-property Hotel Property Management System (PMS) on the cloud.
The Indian hotel industry has taken a hit of over ₹1.30 lakh crore in revenue during the fiscal year 2020-21. The hospitality industry generates employment for close to 4.5 crore people in India and so we welcome the decision taken by the government to extend the ECGL service towards the Hospitality industry but this may not be enough.
We are looking forward to seeing some GST relief in the budget for the sector. Being a hospitality startup we also welcome the tax incentives for Startups until March 31, 2023. Startups are the backbone of a thriving economy and we are glad that the government is focused on prioritizing this sector.
Ms. Kanika Tekriwal, CEO & Founder, JetSetGo Aviation
" E-passport will bring more convenience to the public as well as to the authorities. We expect that the embedded chip and the futuristic technology used in e-passports will ensure easy verification and readability of the personal information including the biographical details visible on the passport and will encourage a hassle-free journey." Said, Kanika Tekriwal, CEO & Founder, JetSetGo Aviation.
Madhavan Menon – Managing Director, Thomas Cook (India) Limited.
The Union Budget 2022-23 reflected the development and investment orientation, with much-needed emphasis on infrastructure, technology, skill development, and health.
From a Travel & Tourism perspective, however, the Union Budget has been disappointing. The Budget made no reference to the industry's recommendations to aid revival, including rationalization of taxes (a complete GST holiday, exemption of TCS on outbound tours, reduction in indirect taxes), removal of SIES benefit capping of Rs 5 cr.
For a sector that is a key contributor to the Country's GDP and brings in valuable foreign exchange earnings, with a force multiplier impact on employment and skill development, a stimulus would have created significant value in supporting the country's road to recovery and growth.
The limited relief in acknowledgment of the severe impact to the hospitality sector, was the extension of the Emergency Credit Line Guarantee Scheme (ECLGS) to March 2023, with an expansion by Rs. 50,000 crores to a total of Rs. 5 lakh crore.
ixigo on travel, startups, up-skilling & railways
On travel, tourism & hospitality|
Aloke Bajpai, Group CEO & Co-founder, ixigo
"International travel is likely to recover soon despite the progress being slowed by the current variant. The introduction of innovative initiatives like e-passports will boost security and will enhance the convenience of international travelers by cutting down long queues at immigration counters. This will help support a faster revival of international travel in a pandemic-driven environment.
Extension of ECLGS will also provide additional support to the hospitality industry which has borne the maximum brunt of the pandemic. The current budget's focus on modernizing infrastructure and expansion of highways under PM Gati Shakti will give impetus to intercity mobility by connecting major economic hubs and saving travel time for people." 

On startups, up-skilling & ease of doing business 2.0
"India's startup hub is growing rapidly and is currently the third-largest startup ecosystem in the world. Extension of tax incentives of startups will provide additional support to the industry and will help them recover from the losses and hardships faced during the pandemic months. Ease of doing business 2.0 will empower upcoming entrepreneurs, foster local entrepreneurship significantly and give rise to a new generation of founders. Digital learning and upskilling policies announced will address the industry-academia widening gap and nurture entrepreneurship at the grassroots level."- Aloke Bajpai, Group CEO & Co-founder, ixigo
On railways
Quote from Rajnish Kumar, Group CPTO & Co-founder, ixigo
"New-gen Vande Bharat trains will usher in a new era for Indian railways. Better efficiency and passenger experience will help boost tourism growth. This can help railways become more competitive and attract budget travelers currently opting for low-cost airlines or road travel by providing cost-competitive, faster and premium services."
Mr. Ronojoy Dutta, Whole Time Director and Chief Executive Officer, IndiGo
Budget 2023 appears to be growth-oriented by the increase in the capital outlay of INR 7.5 Lacs crores, fiscal deficit capped at 6.4% and efforts are being made to reduce compliance burdens and improve ease of doing business. We expect the budget would enable India to achieve a growth estimate of 9.2%. We welcome the new incentives of issuing of E-passport and the introduction of digital currency.
The government's relentless focus on national transportation infrastructure development with the PM Gatti Shakti plan will strengthen the much-needed multimodal connectivity and facilitate the seamless movement of cargo while reducing logistics costs. Having said that we were expecting tax concession to the Aviation Industry in the form of a cut in ATF excise duty and allocation of concessional finance to airlines to help us come out of the pandemic.
Mehul Sharma, Founder & CEO, Signum Hotels & Resorts
"The Emergency credit scheme increased from 50k crores to 5 lakh crores and extended till March 2023, will bring some relief to the ailing hospitality sector. However, I see only a marginal impact of the e-passport announcement. 50,000 crore earmarked for hospitality and related sectors is also a welcome move."
Mr. Jurgen Bailom- CEO and President, Waterways Leisure Tourism Pvt Ltd
While the travel and tourism industry has suffered significantly through the pandemic, it has also received an encouraging boost in the form of domestic travel. This momentum must be retained. Indians are traveling in India and choosing local destinations. This is a truly terrific sign.
The numbers speak for themselves. Hence, we are even more optimistic and looking forward to the budget. We hope there are mindful considerations in place for the industry overall and especially cruising: which is a fairly new and unique offering in the subcontinent. With a coastline as vast as glorious India's, cruising could grow by leaps and bounds and this dream will be a reality once the government further supports its gargantuan potential.