The construction of a new Terminal 1 is planned at John F. Kennedy International Airport (JFK). Once completed, the New Terminal One (NTO) will serve LOT Polish Airlines as its hub at the biggest commercial airport in the New York metropolitan area.
Central Europe's leading airline and the Port Authority of New York and New Jersey, the airport's operator, have agreed on this after two years of negotiations. Along with Etihad Airways and Air France, Star Alliance member LOT Polish Airlines will be one of three anchor airlines of the new terminal.
The new "state of the art" terminal is designed exclusively for international flights and will feature 23 gates. Construction of the 220,000 sqm NTO is scheduled to begin this summer. The construction, which will take place in several phases – the first is a new arrivals and departures hall – is estimated to cost about 9.5 billion USD. The costs are borne by a private consortium with numerous well-known companies, including Ferrovial, Carlyle, JLC Infrastructure, and Ullico. Upon completion, scheduled for 2030, the NTO will be the largest terminal at JFK Airport.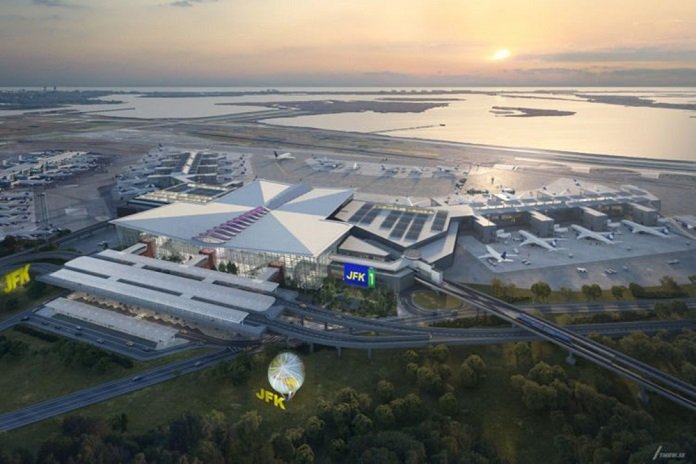 Guests will appreciate that LOT Polish Airlines will have its own two-story flagship LOT Business Lounge in the NTO, offering direct access to the aircraft.
"We are very pleased to be part of this great and in many ways groundbreaking terminal," said Rafał Milczarski, CEO and President of the Management Board LOT Polish Airlines. "We also see this as recognition of our partnership with John F. Kennedy International Airport, which now spans almost 50 years."
Flight LO 007 as a reference to James Bond
LOT Polish Airlines flies from Warsaw to New York since 1973. In the same year, the James Bond classic "Live and Let Die" with Roger Moore in the role of the British secret agent was released in cinemas, which is set in New York and also at JFK, among other places. Since then, the LOT Polish Airlines flight from the Polish capital to the Big Apple traditionally features flight number 007.