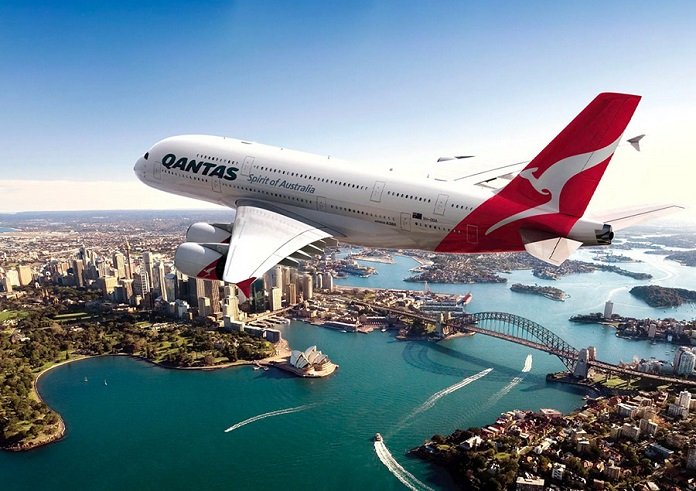 It's the first widespread international campaign that the government tourism body has been able to produce and run since before the COVID pandemic and the 2020 bushfire crisis.
The new campaign, called "Don't Go Small. Go Australia" includes a 30-second ad being rolled out across global markets, including Germany, France, Italy, the US, and the UK, from 14 February.
It comes after Prime Minister Scott Morrison revealed early last week that Australia's international borders will reopen to fully vaccinated tourists from 21 February.
The 30-second TV advertisement features a montage of iconic Australian landscapes, including The Great Barrier Reef, Sydney Harbour, and Uluru, and encourages overseas travelers to "come and say g'day".
The campaign also includes advertisements across print, digital and social channels.
Australian Minister for Trade, Tourism, and Investment Dan Tehan said Tourism Australia has been preparing to ramp up its international marketing efforts, once the border reopening was announced. "The world has been waiting two years to get Down Under for a holiday and our latest ad campaign will remind them of what they've been missing," Tehan said.
"After COVID-19, the world is looking forward to taking a holiday and we want that holiday to be in Australia. "This new campaign is just the first step in a long-term strategy to restart tourism to Australia, with further investment in tourism marketing campaigns internationally to come in the second half of the year."
Tourism Australia managing director Phillipa Harrison said the campaign is about "reminding travelers whether they are dreaming of discovery or looking for relaxation – Australia is the perfect destination for an epic adventure". "Australia has amazing icons which we are known and loved for around the world such as the Great Barrier Reef, the awe-inspiring Uluru, and the Sydney Harbour Bridge, and now is the time to remind the world of these things as well as showcase a number of our less known but equally spectacular experiences and destinations," Harrison said. 
"There are also plenty of new products that have launched over the past two years waiting for travelers, meaning there is something new for everyone here in Australia, even those who have visited before, so we're asking people around the world to come and say g'day."
Tourism Australia chief marketing officer Susan Coghill said the "Don't Go Small. Go Australia" international campaign is about inspiring tourists to not only book a holiday to Australia but to fill their itinerary with all that is on offer Down Under. "The new campaign shows travelers what they've been missing in Australia – the vast landscapes, our world-famous icons, and the epic adventures.
We are inviting travelers across the world to think big and say g'day to the holiday they've been waiting for," Coghill said. "We have chosen locations and activities to reflect the wide diversity of tourism experiences Australia has to offer. We also considered the popular destinations and cities which have been impacted the most by the pandemic and put them in the spotlight."
It comes as airlines begin ramping up their Australian operations ahead of the last border restrictions being dropped.
Dubai-based carrier Emirates announced it will double its capacity on its Dubai-Sydney route, increasing to two return services per day on its iconic Airbus A380 aircraft from 1 March, while British Airways has revealed that it will restart its Sydney to London route on 29 March.
Meanwhile, from 16 February, Qantas will return to its Sydney-Dallas Fort Worth route as QF7, along with the return leg QF8, both operated by its Boeing 787-9 Dreamliner aircraft.
Then from 27 March, Qantas will reinstate its Brisbane-Singapore, Sydney-Manila, and Sydney-Jakarta routes, and the following day resumes Sydney-Denpasar (Bali) flights.
Qantas is also gearing up to restart daily flights connecting Brisbane and Los Angeles on its Airbus A330 aircraft from 1 April.
Qantas Domestic and International CEO Andrew David revealed that bookings for inbound flights to Australia doubled within one day of the Prime Minister's border announcement. "Bookings are strongest out of the US and UK, and we've also seen spikes from South Africa, India, and Canada, with March, April, and May the most popular months for travel," he said. "This shows how much people want to come to Australia."