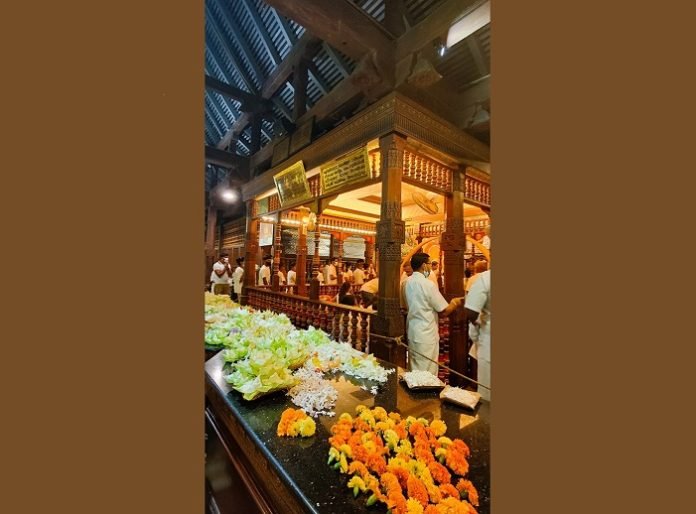 The economic crisis in Sri Lanka hammered the tourism industry, on the back of the COVID shutdown. Fortunately, the country is now back on track with political stability and looking forward to a good winter season.
Sri Lanka may be a small island, but it packs in a continent's worth of attractions, with eight World Heritage sites, all within a few hours of each other. The Ceylon tea highlands, the Cultural Triangle; a cradle of an ancient Buddhist Civilisation, and probably the best wildlife parks outside Africa with leopards, elephants, bears, and blue whales offshore. Not forgetting tropical sandy beaches, surfing, and Ceylon Blue Sapphires, which adorned the crowns of royalty for centuries.
Additionally, officials of Sri Lanka's tourism industry reported that the country is slowly recovering. There has also been tremendous development regarding the country's fuel situation. As a result, queues outside of filling stations are getting shorter, power supplies are returning to normal, supermarkets are restocked, and other goods and services are being restored.
Sri Lanka Tourism has launched a new initiative to attract more Indian tourists, in collaboration with Sri Lankan Airlines, and inbound travel trade. There are a variety of packages available that offer discounted rates for touring this beautiful country, and the discounts range from 30 to 60 per cent off. Moreover, the packages include airfare, accommodation, transport, and other services. https://www.srilankanholidays.com
Road Tripping in Sri Lanka
Increasingly popular as a quick getaway from India, Sri Lanka ticks all the right boxes. There is a road less travelled if you're looking for an experience-rich trip in a small country with big contrasts – natural, archaeological, gastronomic, and spiritual.
We challenge any traveller not to fall for their neighbour's diverse and seductive charms on a road trip across the island that has emerged from turmoil.
Sri Lankan Airlines offer easy connectivity from all major Indian cities to/from Colombo. No matter where in India you fly from, the flying time is never long, so you may decide to drive straight out of Colombo for the delights of less traffic-filled splendours. Be sure to spend at least one day in this city, because Colombo is a Diamond-in-the-Rough and there will be a wilderness waiting for you beyond Colombo.
Drive around Colombo to acquaint yourself with the usual suspects. The National Museum, with its introductory preamble to Sri Lanka's ancient past. The sea-facing Galle Face Green, an ocean-side urban park, is punctuated frequently and liberally with street-food vendors, joggers, and kite flyers. The Fort area where phoenix-like modern buildings like the World Trade Center sit cheek-by-jowl with colonial era-constructions and a charming clock tower. Even the ethnically jumbled Pettah district, which is home to a bustling bazaar, manages to hold contradictions.
Travel, Retreat, Eat, Repeat
Jetwing Lake – Sigiriya, Cinnamon Lodge – Habarana, Topaz – Kandy, Mahaweli Reach – Kandy, Jetwing St. Andrews, Sooriya Resort – Tangalle, Riu – Bentota, Sheraton Kosgoda – Bentota, Kingsbury – Colombo and Cinnamon Grand – Colombo.
A sumptuous local spread is served at the buffet lunch and dinner at all the hotels and resorts listed here. Sri Lankan cuisine is dominated by rice, and hoppers or bowl-shaped pancakes are other contenders for the national dish. The seafood tasted as fresh as it jumped off the boat onto your plate. You will find chefs friendly and willing to answer any questions you may have with the same passion they put into the creation of the spicy curries, hot sauces, and slow cooking that are so characteristic of these parts.
Cinnamon Hotels & Resorts – Sri Lanka liberally and has properties that dot this entire route. The fact that each space is tailor-made to suit the accompanying mandate – whether business, ecology, or adventure, has made these stays a popular travel choice.
SriLankan Airlines, Head of Marketing MMrSaminda Perera said, "Our intension has been to portray Sri Lanka as a safe and secure destination to the travellers from our closest neighbour, and to re-emphasize that the timeless charm of the destination remains intact despite what one sees or hears about the country on media which is mostly exaggerated."
So, what are you waiting for? Visit your beautiful neighbour next door and explore the unexplored!